10.1" rugged tablet with Qualcomm® Octa-Core processor and Android 11
Sunlight readable display supports night mode and stealth mode
4G LTE with hot-swap SIM card supported.
802.11ac 2x2 MU-MIMO, optional built-in NFC
Hot-swap battery plus fast charging offers near indefinite capacity
MIL-STD 810G, MIL-STD-461G and IP65 certified
FirstNet Ready and supports Band 14 connectivity
The dedicated expansion options maximize efficiency in the field
For sales inquiries, contact Rugged Books
Second-to-none Performance
The forerunner 10.1" fully rugged tablet in the market that runs Android 11 and supports Google Mobile Services (GMS) on Qualcomm Snapdragon 660 octa-core processor, SOL PA501 delivers paramount performance with strong processing power for your utmost user experience.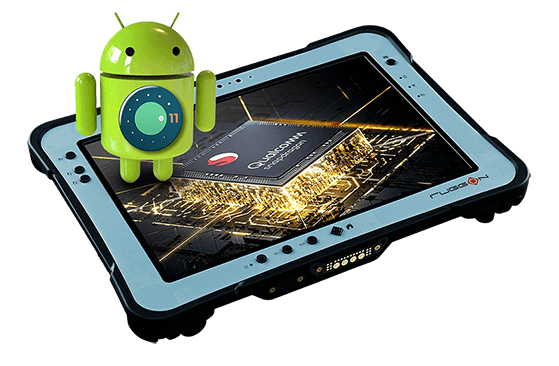 Purpose-built Adaptability
Fitted with sunlight readable and hyper dimming technologies, SOL PA501 ensures a clearly legible display in various light conditions no matter indoors or outdoors. The stealth mode can enhance your personal mobility and safety during each critical mission.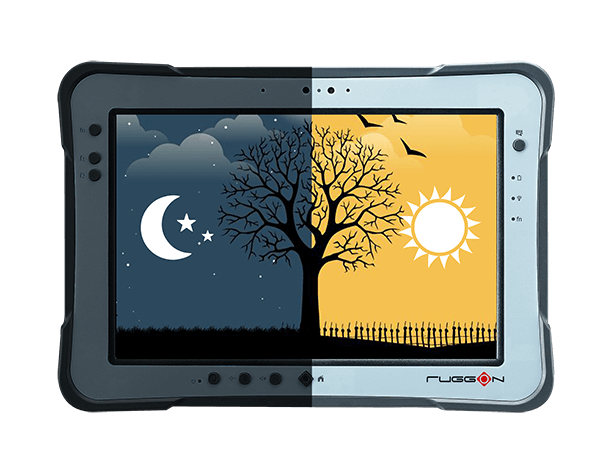 Unparalleled Connectivity
With a wide range of connectivity capabilities including 802.11 ac with 2X2 MU-MIMO, Bluetooth 5.0, and 4G LTE, SOL PA501 guarantees seamless connection throughout your entire shift. The hot-swappable dual SIM design allows field workers to receive reliable connectivity and thus much reduce downtime and increase performance.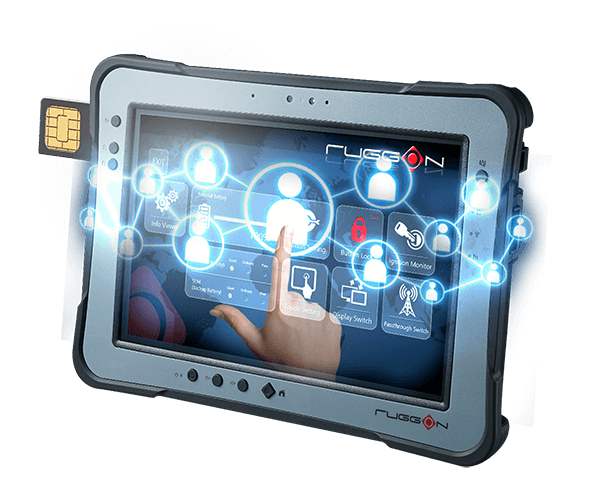 Proven Expandability and Security
Designed for security applications, the 2D barcode reader with optical character recognition (OCR) feature, fingerprint reader and NFC can assist mobile workers in performing accurate and fast biometric capture and identity validation.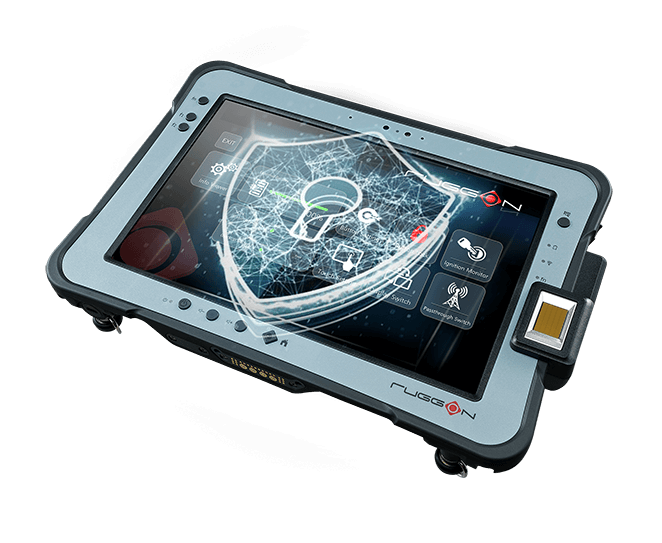 Unmatched Battery Life
With the hot-swappable battery design and fast-charging capability, mobile workers are further allowed to get back to work in a shorter period of time. Up to 13 hours battery life, the hot-swappable standard battery plus fast charging technology and high-capacity battery can support around-the-clock work.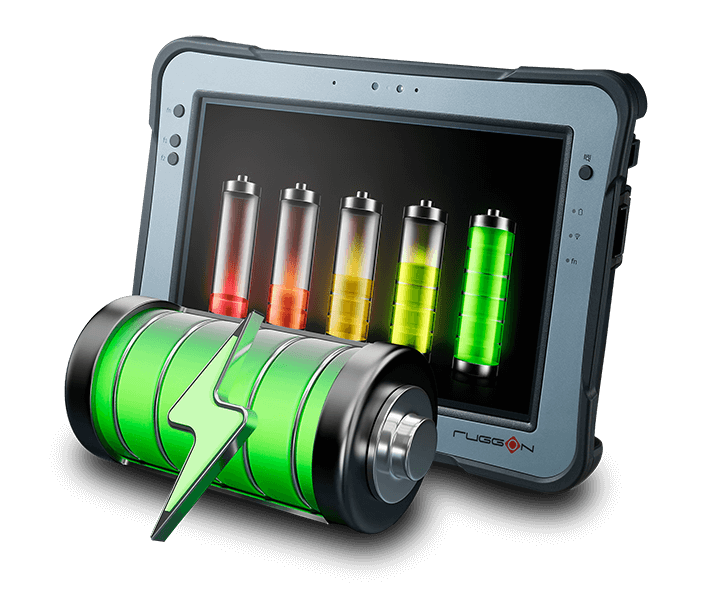 Specifications
Qualcomm® Snapdragon™ 660 Octa-Core, 1.9GHz up to 2.2GHz
3GB LPDDR4 RAM
32GB eMMC storage
OS supports Android 11, Google Mobile Services (GMS) certified

IP65, MIL-STD-810G and MIL-STD-461G certified
Vibration, shock and 5' drop resistance
Operating temperature : -20° C to +60° C

10.1"TFT LCD WUXGA (1920 x 1200) 1000 nits
Sunlight readable display supports night mode and stealth mode
Capacitive multi-touch screen supports glove touch, 2mm hard tip stylus
Gorilla Glass

USB 3.1 type C x 1 (DP supported), USB 2.0 type A x 2
RS-232 x 1, option USB 2.0
Gigabit Ethernet (RJ45) x 1
Audio headset jack x 1
Micro SIM slot x 2, Micro SD slot x 1
Optional RF pass-through connector x 2
Docking connector x 1
DC-in x 1

Built-in 2D barcode reader (OCR option)
Fingerprint reader

IEEE 802.11ac 2x2 MU-MIMO
Bluetooth V5.0
GNSS (GPS/ GLONASS/ BeiDou)
4G LTE certified with Verizon, AT&T and FirstNet™ through optional Sierra Wireless EM7511
Optional built-in NFC

8MP front camera
13MP auto focus rear camera with LED flash

AC adapter (65W, 100-240V AC, 50/60Hz)
4500mAh hot swappable battery, optional 9000mAh hot swappable battery
Support fast charging

Security Update Bulletins

OS version update guaranteed up to: Android 11
Security MR guaranteed up to: February, 2023
Peripherals
RSK-FP02

Fingerprint Reader

RSK-FM01

Fingerprint Reader + Magnetic Stripe Reader (MSR)

RSK-FM02

Fingerpint Reader + Machine Readable Zone Reader (MZR)

RSK-FM03

Magnetic Stripe Reader (MSR)

RSK-FM04

Machine Readable Zone Reader (MRZ)
Accessories
RDK-501

Detachable Keyboard

VD06

Vehicle Dock

VD10

Vehicle Dock

DT06-F

Desktop Dock

RSK-HS01

Hard Handle

Handle

Shoulder Strap

Hand Strap

VB04

VESA Bracket

SB01

4500mAh Battery

EB03

9000mAh Battery

EB200

Dual-Bay Battery Charger

RSK-BC400

4 bay battery charger

VC01

Vehicle Charger with cigarette plug

Output : 18.5V (18.5V), 4.9A (4.9A) 90W

VC02

Vehicle Charger with cigarette plug

Output : 19V, 4.73A (89.87W)

VC03

Vehicle Charger with wire cable ACC 3 pin

Output : 19V, 4.73A (89.87W)

Multi-use Carry Bag

Loading Vest
Links: